Pretty!
I have a lot of things I SHOULD make but this would just be pure joy to try. It's Susan's "farewell to Narnia" dress from Prince Caspian, coming out on May 15th. I just love the look of the dress ... or at least the look of the top. Unfortunately this is the
only
picture of this dress so everything below the elbow is a mystery. There's a lot of chatter over on Narniaweb.com about the skirt and lower sleeves and really, any of the guesses could be right.
My guess? Look on.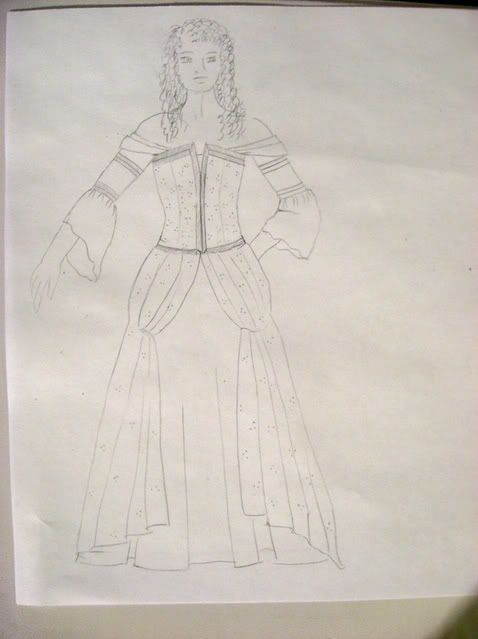 Yes, it's a bit Pirates of the Carribean extra-ish, but I suspect it'll look better when made up in bright, crisp fabrics. I'm working on some technical sketches and such and will get back soon (really!) with some progress!