Some pretties from my vintage pattern box.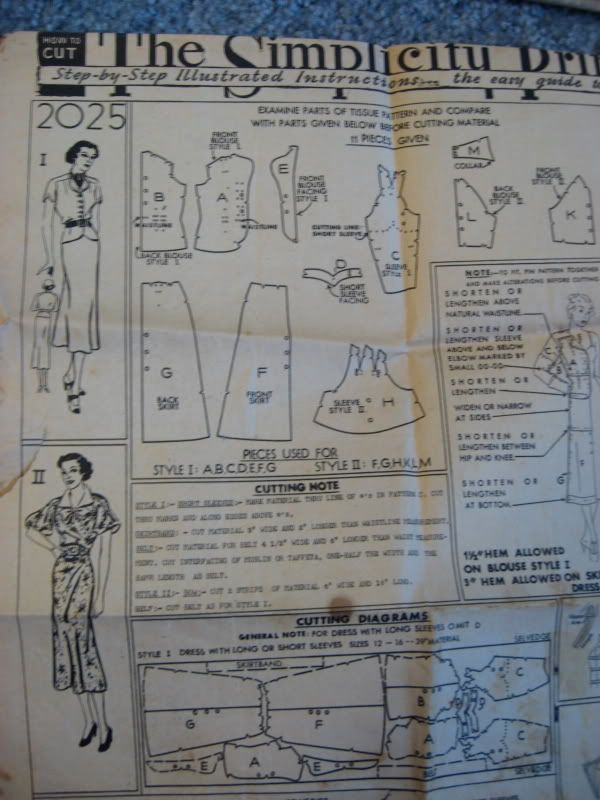 This instruction sheet was found inside another pattern's envelope.  Unfortunately I don't have the pieces but the pattern shapes wouldn't be too difficult to recreate from a sloper.  Well, in a relativistic sense.  Compared to, say, recreating it from just a drawing.  But anyway, I absolutely love that second view, the dress with the gorgeous bishop (?) sleeves.  Isn't that utterly glamorous?  
This reminds me of pictures of my grandmother, so pulled together and just slightly sporty.  I can't really wear that high neckline and the points would probably annoy me, but I still like it.  Imagine it made up in a gorgeous hunter green twill with contrast topstitching on the pockets. 
This one is, without a doubt, my favorite.  Unfortunately it didn't have the pattern piece for those fabulous sleeves but it does have line drawings of the pieces so, once again, it's not impossible to redraft.  I'm not certain how I'd make this up for myself in this decade - perhaps as a nice coat with some redoing of that back to make it more heavy-material friendly?  Or should it stay a dress.  Hm.  I really don't plan on making it up anytime soon but it's fun to dream.