Because I'm on a roll. Don't worry, I've got some great vintage patterns coming up next!
Hanging in the waiting area at Jungle Cruise. I love things like this.
Frontierland looking towards Big Thunder Mountain.  We never did get around to riding that last time.  No loss for me, personally.  I can get the same thrill by letting hubby drive around Dallas.  Love ya! Mean it!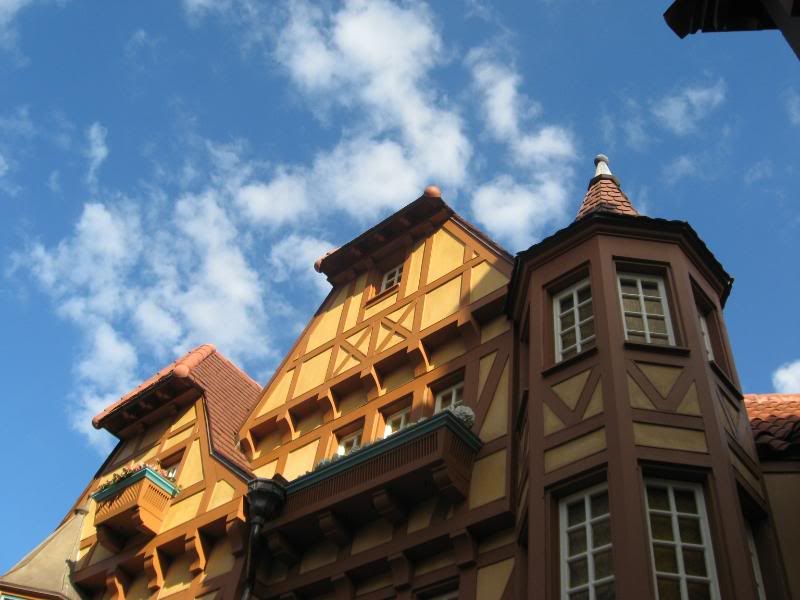 Fantasyland - look at that blue sky!  It was like that all week.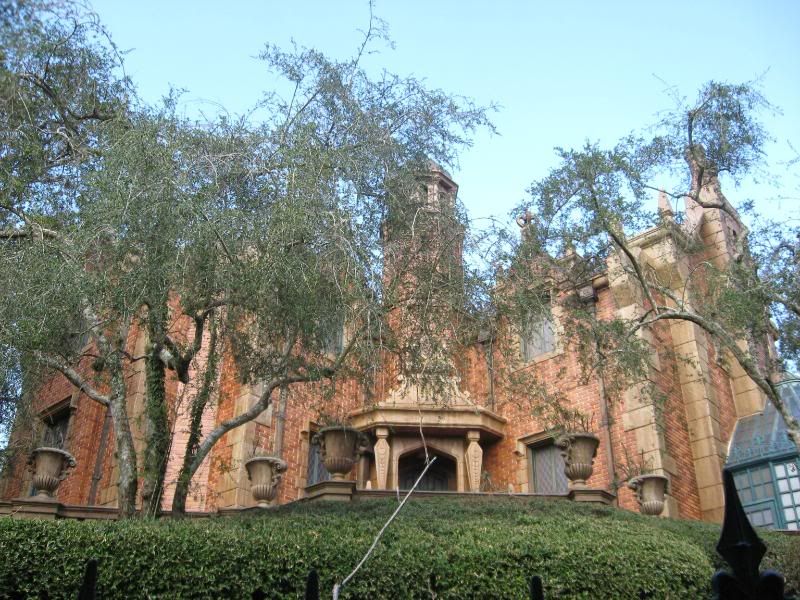 The Haunted Mansion, looking only moderately creepy in the afternoon sunlight.  Should have come back at night for a shot.  Oh, well.  We went on this more times ... husband grew up watching Ghostbusters so this ride was a favorite.  Though, given the chance, he'd "plus" it with blasters and turn it into a ghost hunting game.  :)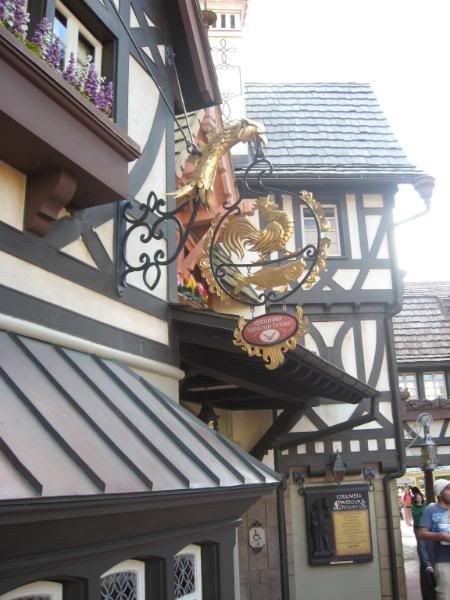 A little washed out but I liked the sign.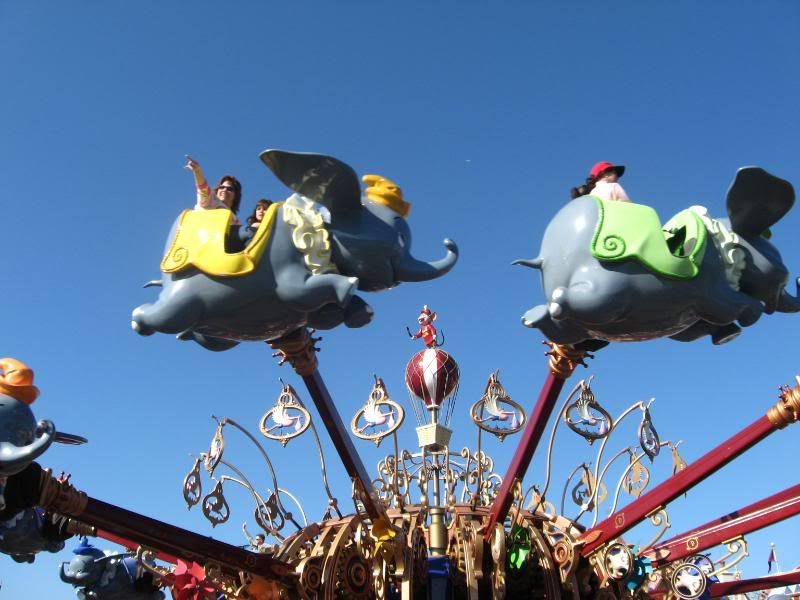 Dumbo!  And God bless my grandparents for going on this ride hundreds of times with me when I was little.  What IS it with flying elephants that so enchants the 5 year old brain?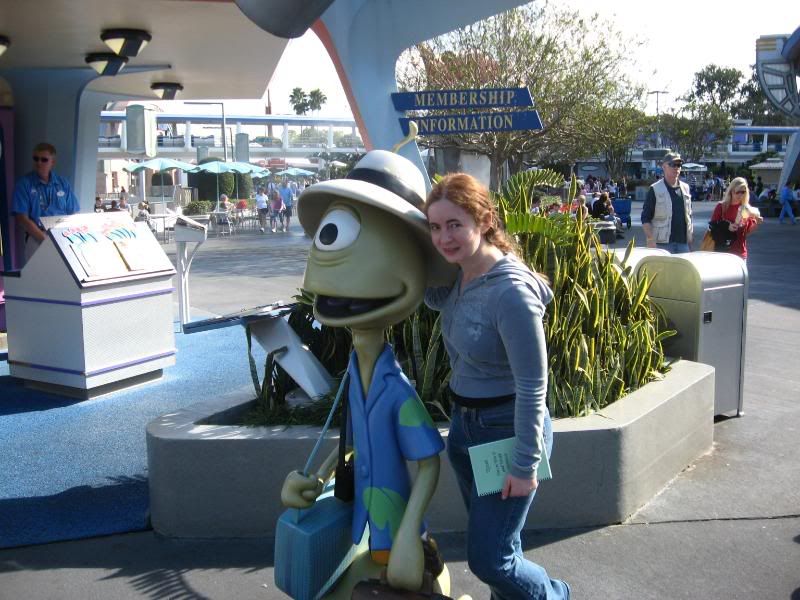 Me and Plinkley, from Lilo and Sitch.  I love the hawaiian shirt.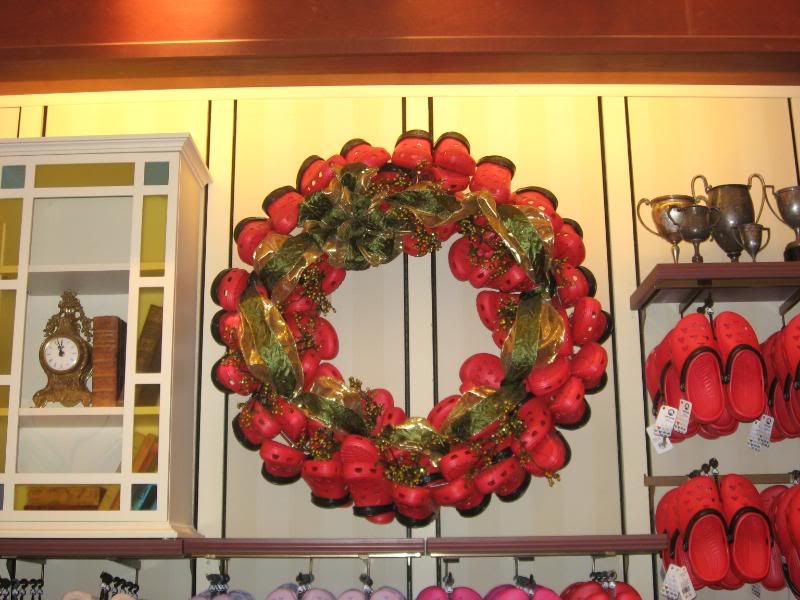 Only at Disney does a Christmas Wreath formed from red mickey crocs seem so normal...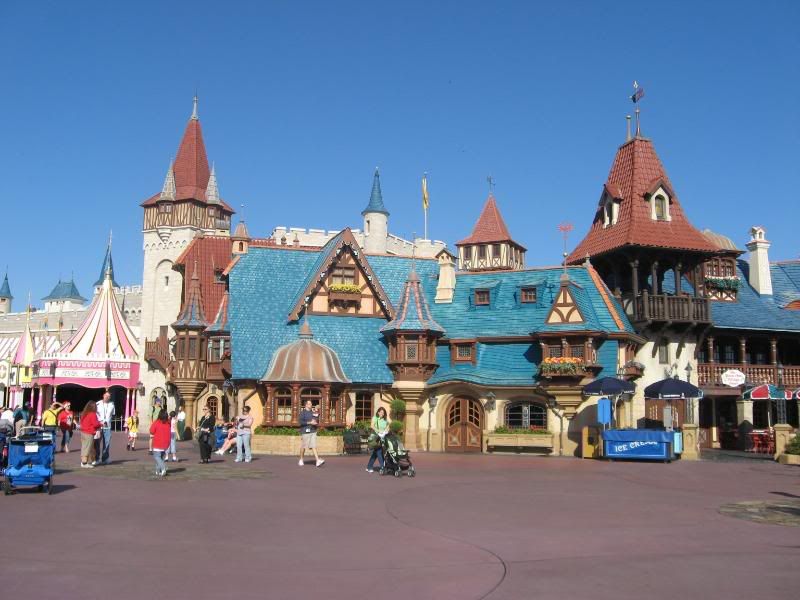 Fantasyland in a rare moment.  An hour later it was packed.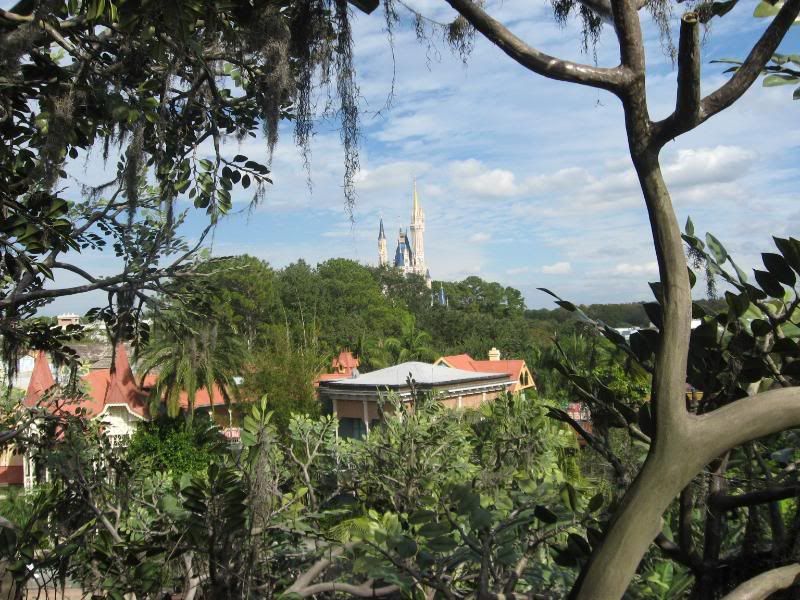 Looking out towards the castle from the Swiss Family Robinson Treehouse.  I really love that attraction.  Slow pace, lots of fun details, and the fun of imagining I could live there just does something for the kid in me.  This shot also shows how green the World is, even in winter.