Introducing the Grace Tunic!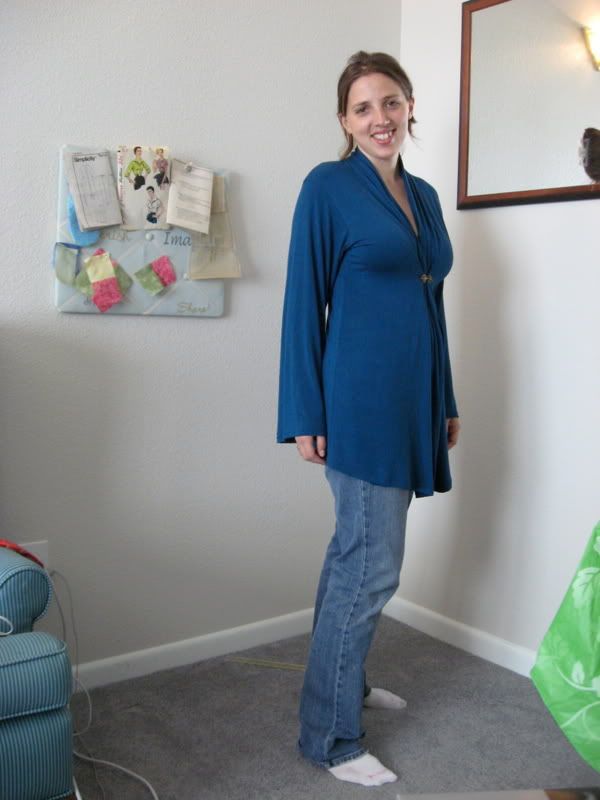 The last picture is my friend MT modeling. She's a size 10 with a great figure and the Grace Tunic fits her better than it does me. I think it's the fabric, because in a knit with less stretch the pattern fits me perfectly. I'll have to do some tweaking because I WANT one of these for myself! It's terrifically comfortable, perfect for Dallas fall days. Plus it's great as maternity or nursing wear without (hopefully) feeling like maternity. I'll be putting this up for sale on my etsy shop soon, for now I'm content just showing it off. :)
I'm also in the very first steps of thinking about possibly maybe if it's possible making and selling this and the brianna cardigan wrap as patterns. Maybe. It's probably too expensive and then there's copyright stuff [by which I mean GETTING a copyright, not infringing on someone else's - that's bad] ... but is it worth looking into? Maybe? Maybe not?