I was experimenting with my new wrap/cardigan pattern and made it up in a really stretchy poly/lycra knit from Joann's and wasn't pleased with it. The front folds just didn't have the fantastic definition of my stiffer cotton knit. So I put it on Elanor and started to play with it and ... hm.
Imagine this just a little longer and hemmed ...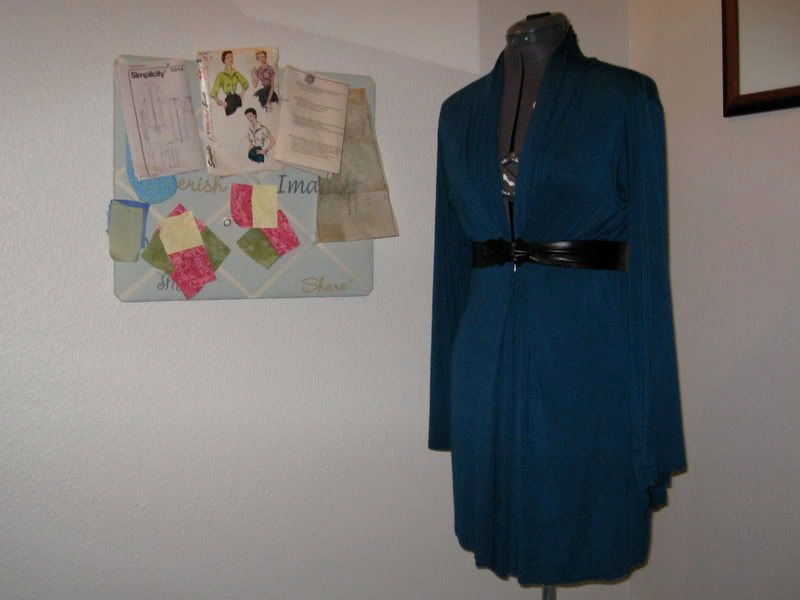 I like it. I like it a lot.